Caring For Your Dog Post Surgery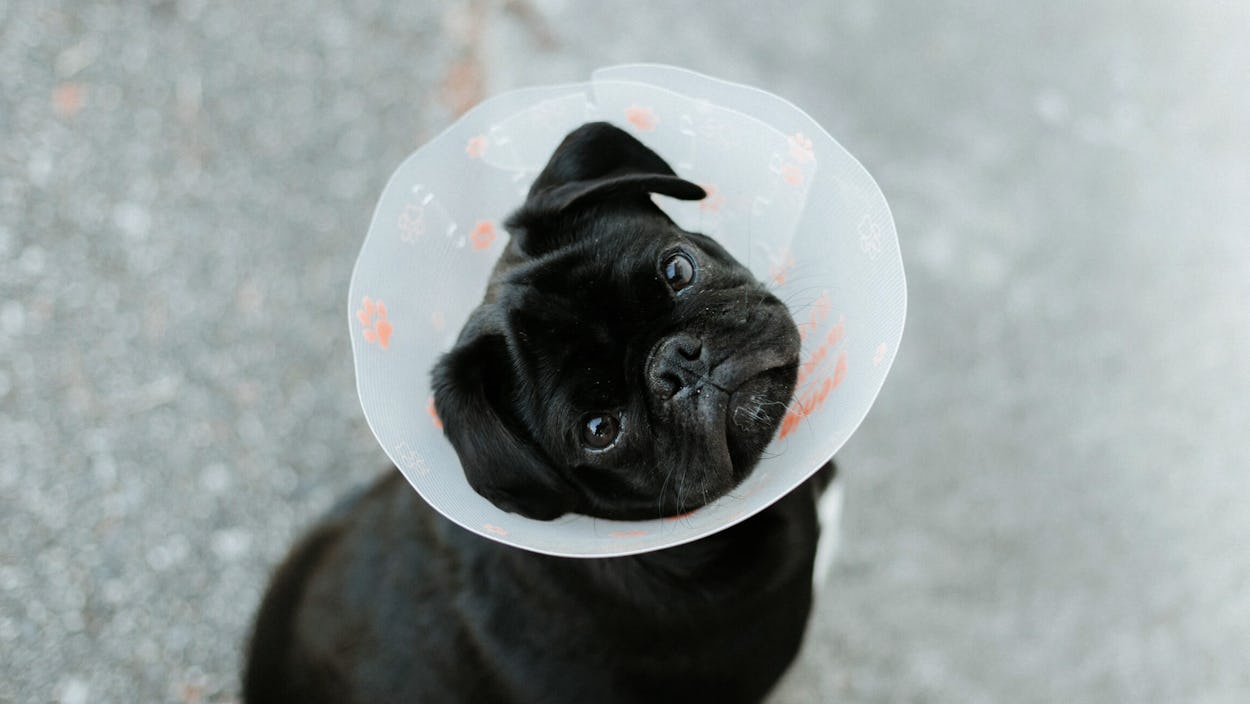 As pet owners it can be overwhelming when your dog has had surgery and it's time for you to take them home from the vet and manage their post-surgery care.  It is crucial you give your pet the best possible care during this time to accelerate their recovery and assist in prevention of any secondary issues arising.
Talk to your Veterinary Surgeon
Your Veterinary Surgeon has done their part by performing the surgery and they will also explain your post-surgery care and often give you discharge papers and printed instructions on your dog's post-surgery care. There are no standard post-surgery specifics as these will always vary due to the type of surgery being done and your dog's age and condition. It is important you talk to your vet and that you understand the instructions that you have been given. This can be an emotional time and it is a good idea to write down your questions and take notes on what you need such as bandages or medications to administer. This will avoid any confusion and ensure you don't forget anything.
Be diligent about your dog's post-surgery care.
It is imperative that you follow the instructions from your Vet and if they tell you that your pooch requires restricted rest and needs to be on a controlled lead, they mean it! The reason is that your dog's body needs to heal properly, and additional movement can increase the risk of injury and result in another surgery or other complications.
Post-op check-ups at the Vet clinic are very important after surgery as the Vet will make sure healing and recovery is going as planned. Don't put off or miss any of these check-ups.
Confining your dog for post-surgery recovery
​Keeping your dog confined after surgery is common as it assists in the healing process. Your vet may request you to crate your dog and keep them leashed when taking them to the toilet.
At K9 SWiM with so many post-surgery dogs coming to us for rehabilitation and speaking to the pet owners we often hear people say it's too hard to keep their dog crated and leashed to go to the toilet. Yes, it can be frustrating to keep your dog crated, confined and quiet during their recovery period from surgery or an injury however you need to make this work, so your dog doesn't re-injure themselves. This is the critical part of their recovery.
Here are a few tips to assist you in making confined rest and restricted exercise a little easier and more stimulating for your dog during this time.
Crate train your dog.
It is a good idea to crate train all dogs. So if they do injure themselves in the future and have to be crated for rest, then they will be OK with it. If you know your dog is going to have to have surgery, get them crate trained before surgery. Dogs that have never been crate trained may find it stressful when placed in a crate post-surgery and could injure themselves further by trying to get out. 
Start with having the crate in an area at home where your pooch will feel like they are part of the family and have you and other family members around. It's important that they don't see the crate as something to fear. 
When your dog sniffs the crate or goes near it to check out what it is, reward your dog by praising him vocally and he will feel like when he displays this behaviour, he gets attention and rewards so therefore he will want to repeat it again and again.
Keep the whole crate area positive in every way.
Don't force your dog into the crate at all.
Feed your dog their dinner in the crate.
Feed treats to your dog in the crate.
Don't shut the door until your dog is comfortable inside the crate and will go in and out of its own accord.
When you do finally come to shutting the door, simply do it for only a couple of minutes then open it again.
Your dog will become so used to the crate he will want to go in there of his own accord and you will succeed in crate training.
If you don't like the idea of a crate, then check with your vet if a small room without furniture is OK. It should include a good supportive bed, water and food. Make sure the floor is non-slip and they feel comfortable in there.

Canine Hydrotherapy for post-surgery rehabilitation
There are any many types of surgeries where canine hydrotherapy can assist and accelerate recovery. 
Hydrotherapy is non-weight bearing and will rebuild muscle quickly with no stress to the limbs. Muscle atrophy will be prominent in pre-and post-surgery cases and by building muscle again will assist in the stability of the limb and the mobility of your dog. 
With any rehabilitation program at K9 SWiM our Vet Referral form must be completed and signed by your vet. This confirms that your vet has given the OK to start Hydrotherapy. We are happy to liaise with your vet on how your dog is progressing throughout their rehabilitation program.
Other post-surgery rehabilitation options for your dog.
K9 SWiM Hydrotherapy and Wellness Centre specialises in post-surgery rehabilitation with an indoor heated pool, an underwater treadmill and a jet spa. We take a holistic approach to rehabilitation offering additional services such as massage, photonic therapy and strengthening exercises which are great for recovery and rehabilitation. Our retail shop stocks a variety of aids to assist in recovery like harnesses, braces, toe grips, orthopaedic memory foam beds., wheelchairs, herbal mixes and natural supplements.
When you are talking to your Vet discuss these options and ask when your dog will be ready to start these therapies. We look forward in helping your dog have the best recovery possible.