Dr Rob Willis is BACK to K9 SWiM's Wellness Centre!!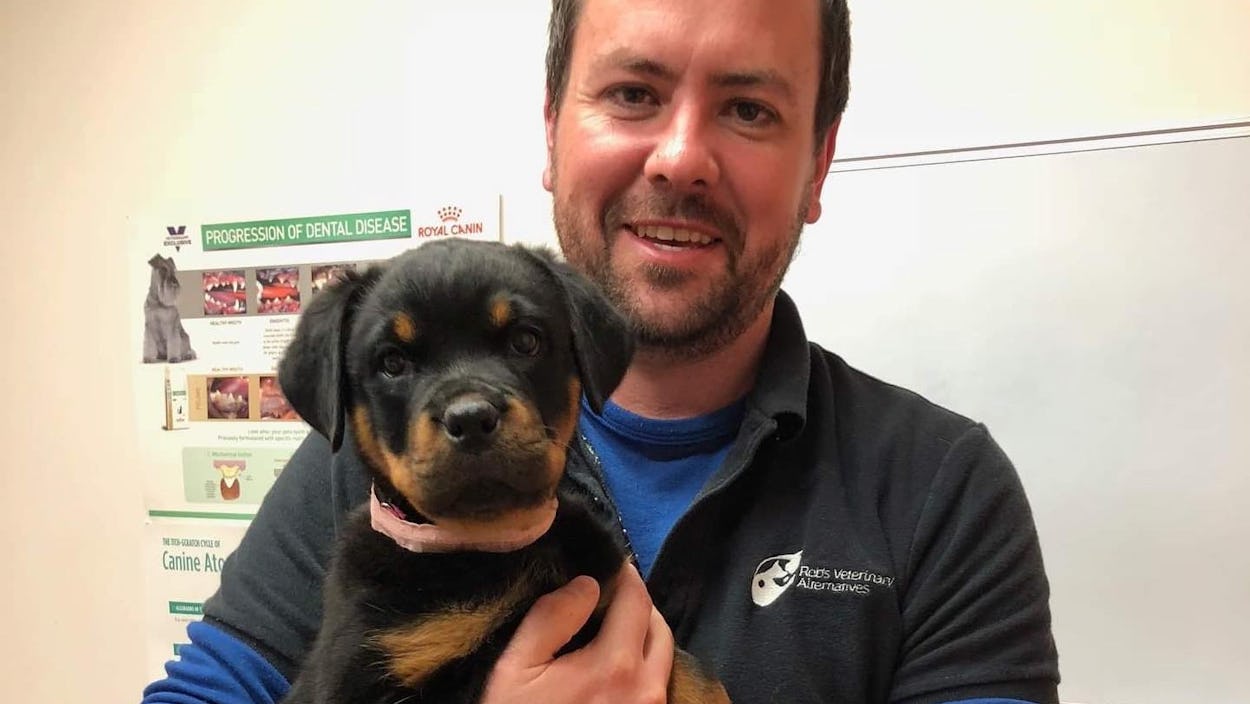 29 June - 1 July 2022.
BOOKINGS ESSENTIAL - Call Dr Robs office directly on 0490 038 208 or email robsvetoffice@gmail.com
Dr Rob specialises in pain management and mobility medicine for animals and is now taking appointments for his upcoming visit to K9 SWiM later this month.
Rob previously visited us every 12 weeks, however in recent times has not been able to continue the visits throughout the Covid19 pandemic due to related restrictions.
Rob is sought after predominantly for his ability to help dogs with arthritis as well as spinal injuries and post-surgical pain.
​Rob has helped numerous dogs regain their ability to walk following acute hindlimb paralysis, particularly when clients are not able to undertake surgery for their animals.
Rob has a number of treatment options available and is often sought after when regular veterinary treatments are not helping. Rob is commonly sought out by dog owners for 2nd opinions on pain management for their animals and is happy to work in with your regular veterinarian.
​Rob's sessions include a gait and physical assessment, acupuncture/dry needling and PEMF (Pulsed Electromagnetic Field) treatment where appropriate. Rob will also email you a detailed examination and treatment report following the visit so that you have something to reference afterwards. Rob's appointments go for 45 minutes and the cost is $150.00
Common conditions Rob can help your dog with include:
Degenerative Joint Disease (Arthritis)
Disc prolapse and paralysis (acute)
Back Pain (IVDD)
Post surgical pain & related mobility issues
Chronic pain of any kind
TO BOOK, phone Dr Robs office directly on 0490 038 208 or email robsvetoffice@gmail.com